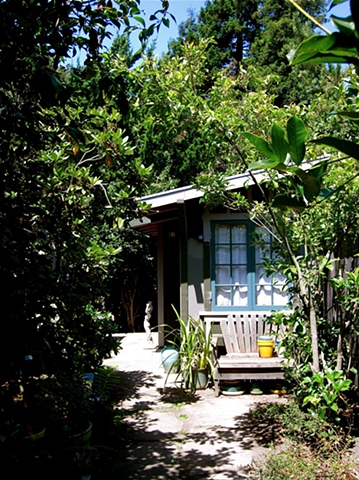 Just about everyone could use a little extra space around the house, especially if it were quiet, private and convenient. Many people have a back yard and a garden.
The best way to enjoy your garden is to be IN it. The small studio brings even more meaning to your garden as a retreat for reading, writing, working, etc.
This is usually where I put the Rustic Garden Studio. It's a small structure of many possible uses. My original intent was to make a space that was economical, durable and attractive. Naturally more elaborate versions followed.